New newsguys.
Guava:
They're new to me anyway. I'm intrigued by all the names flying around in the comments, especially some of the ones I haven't heard of before. So here's my little effort to be more informed and aware of the many news hunks out there.
Fair or foul, I would definitely welcome a weather report from
Guillermo Arduino
. I hope I have the chance to see him on tv sometime. He sounds great too - here's
an audio sample
from
a 2000 weather story
for your listening pleasure.
Alessio Vinci
, CNN's Rome Bureau Chief, Chief Hottie that is. What a jawline and from the looks of it, great taste in ties. All three of these guys have very nice eyes too. Click on their names for the bigger pics provided by CNN.
Shihab Rattansi
looks mighty fine in pinstripes, according to
his second ever fan page
. I'm on board with the mighty fine part and will have to reserve judgment on the pinstripes until I can get a closer look.
Thank you to the commenters (
Vic
and Ami and probably others of you too) who brought these gorgeous guys to my attention. There are a couple more names I noticed in the comments and would love to know more about, but it is getting late and perhaps you who've actually seen and admired these news dudes on tv would be better qualified to post about them. I can only hope!
Sunshine:
Kris Osborn is a doll. He looks like a supermodel in some of his pictures, but I also believe he is a very hard working reporter. I think that cause I saw him on CNN standing out in a hurrican recently. He's very HOT!!!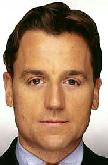 Vic:
My favorite news man is Alessio Vinci because no one else seems to like him. =P
Kidding aside, I really admire him because he chose to establish his career in an environment where he doesn't use his first language (but instead, his *fourth*). I know it's difficult, but he still manages brilliantly.
(And it also really helps that he's sexy, available, and traumatized. ;) )
Italians do it better. =P
(Okay, and maybe Shihab Rattansi too because he's sweet. ;) )